Congratulations to World Championship 1500m medalist Jake Wightman , Silver medalist Keely Hodgkinson and bronze medalist Laura Muir from everyone at the BMC and to their coaches Geoff Wightman, Trevor Painter and Andy Young.
It has been fantastic to see their growth as athletes to be able to cope with the ultra-fast pace set in both races after tough earlier rounds.
The most recent of Jake's 24 BMC races was this year, indoors at Sheffield in January. It produced a then PB of 7:50.97 as Jake and coach Geoff built up the endurance to cope with multiple fast rounds in this years World Championships, After this race Jake spoke with Beck Lyne in this interview.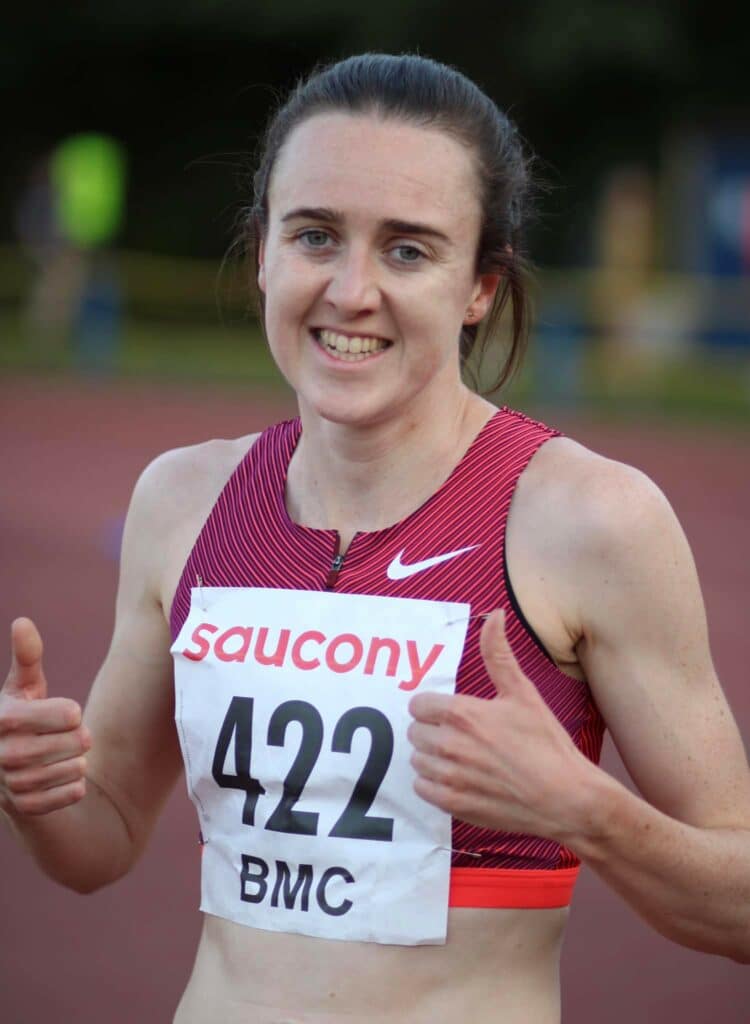 The most recent of Laura's 11 BMC races was perhaps even more significant with Laura running 1:57.23 FOR A BMC record in the June Trafford meeting. Laura ran in the men's D race and gained the confidence in her form after an injury disrupted preparation for the season. 
Keely matched the medal colour she achieved in the Olympics, but this time clearly wanted Gold, something that will surely come. Her last BMC race was over the unusual distance for the club of 400m, with a 53.73 PB at Trafford last year, her 9th BMC race.